Skip to content

Tag:
Legal Nurse Consultant
We are super excited to partner with an industry leader in placing legal professionals in the legal industry. The Morton Group a Scottsdale, Arizona based company owned and operated by Sue Morton is someone we are proud to partner with as her company has been placing legal professionals in the industry for over 32 years. Her experience, industry knowledge, ethics, and professionalism makes us fortunate to have an opportunity to partner in a way that will help our students.
Both Paralegal Institute and The Morton Group are passionate about helping those who want a successful career in the legal field as our goal is to further develop a Paralegal or Nurse Paralegal Pathway that includes opportunities for students/learners with no experience to take advantage of entry level (i.e. receptionist, Paralegal Assistant, Legal Project assistant, etc.) opportunities in law firms which is a great way to starting a legal career.
Over the next few months we will be sharing opportunities to learn more about what it takes to start a career in the legal field. Students attending the Paralegal Institute will have an opportunity to hear about this growing industry directly from Sue Morton. She will be conducting webinars on many topics, the first one in May 2021 will address the importance of "Treating your job search like a project".
Again, we are honored to work with The Morton Group on our quest to help our students gain important employability skills.

Are you considering taking a big career step forward by becoming a Legal Nurse Consultant?
This relatively new field (in existence since the mid-1980's) is growing quickly and becoming increasingly important in the preparation of many different kinds of legal cases. These include Workers Compensation, Fraud, Medical Malpractice cases and many, many others. LNC's fill a niche that no one else can fill, bringing to their jobs the knowledge and experience of nursing and a course-driven familiarity with the legal process. Do you think you can be that person that bridges the gap between the medical and legal worlds? Here's an overview of the profession and its requirements that may help you decide.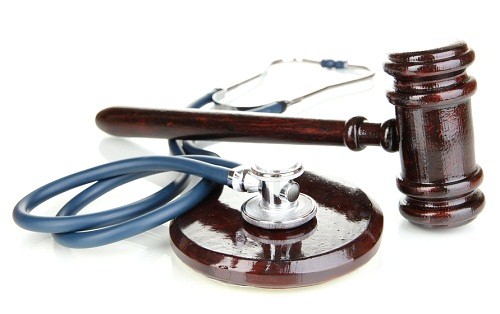 Pivotal Team Member
A Legal Nurse Consultant brings a wealth of knowledge to the table. As an important part of a legal team, the LNC provides the medical expertise for a lawyer or legal team, whether it's in a law office, an insurance company, a government agency or a hospital. You will be the team member responsible for medical research and for educating your fellow team members on medical jargon and definitions and sometimes for testifying as an expert witness in a case. This is a highly demanding position, since you are a pivotal player in a legal case involving medicine, and as such, must be able to identify where the two fields impact each other in regards to the current case.
Qualifications
There are strict standards for this profession. If you are already an RN, you will also need a current license to practice, five years of practice as a nurse behind you and at least 2000 hours in legal consulting work completed before you are eligible to take the American Legal Nurse Consultant Certification Board (LNCC) exam. If you aren't an RN already, you will have to earn the degree with a B.A. or associates degree in nursing and passing your state's licensing exam before starting your LNC coursework and training.
Duties
As an LNC, some of your responsibilities will involve researching both medical literature and medical records; preparing expert reports on illnesses or injuries that are part of the current case; understanding and explaining standards of care; interviewing clients and medical personnel and testifying as an expert witness. (Giving expert testimony is not a requirement of the job, but if you can do it comfortably and knowledgeably, both you and the case stand to benefit!).
Lifestyle
If you are at a point in your life that is relatively settled and routine then you will definitely have an advantage when you begin taking the coursework required to become an LNC. Unless – unlike most of us – you have enough money to support yourself without having to work while you are becoming qualified, you will have a lot to juggle in your life. So when you take on the challenge of becoming an LNC, it's optimal to have your daily routine already in place with specifically designated times for work, for family, for coursework and for studying. In other words, it is helpful to be a highly motivated and well-organized person for this rewarding, but not easy choice.
Who You Are
Legal Nurse Consultants need to have the same basic and outstanding personality traits that good nurses have: compassion, excellent communications skills, detail-oriented organizational skills, an agile mind that can spot problems and understand them, a great work ethic, psychological/emotional stability and an ability to adapt quickly to changing situations. For the legal angle, LNC's also need to be research-smart and savvy, able to work autonomously, decisive, comfortable with or without structure and at ease speaking and interacting with important judicial and legal professionals and groups; good LNC's are also comfortable in different professional settings. And because this is a career that often involves in-depth research, an inquisitive and determined attitude is a help.
In Sum
I find it fascinating that someone can be both a medical and legal expert, and that this knowledge can be used to build the substantive material for important legal actions – it's almost like being a detective! So while all of the personality traits and levels of education may seem a little daunting at first glance, you may be surprised to find out that you are extremely well suited to this intense, expanding and rewarding field.
So if you are ready, then it's time to take a look at the comprehensive LNC program at The Paralegal Institute at Brighton College for information. Fill out our contact form or call our main office 1-800-354-1254 today.
Legal Nurse Consultants are people who not only have a R.N., B.S.N., or M.D. credential, but have expanded their knowledge and received specialized training in law-related matters.
A LNC uses their healthcare experience, along with specialized CLNC training, to consult on medical-related lawsuits. They:
Perform research
Assist with discovery
Identify standards of care
Review medical records
Prepare reports and summaries
Locate expert witnesses
Being a legal nurse consultant is an excellent career choice for nurses not interested in working in a hospital. Some LNCs work in:
Law offices
Government agencies
Insurance companies
Private corporations
From their home
If this sounds like the career for you, contact The Paralegal Institute at Brighton College for more information. With open enrollment, you can get started on the path to your future career today!
Embed This Image On Your Site (copy code below):