Skip to content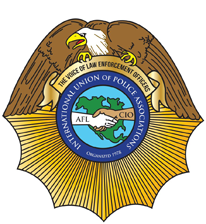 In an ongoing program to ensure that law enforcement personnel have opportunities to advance their careers by offering them expanded educational opportunities, the International Union of Police Associations has teamed up with Brighton College, a provider of online distance educational services.
Of particular interest to the I.U.P.A. are the associate degree and diploma programs in the paralegal and criminal justice fields.  In announcing the partnership, a spokesperson for Brighton College said, "We believe that a strategic partnership with the International Union of Police Associations will be mutually beneficial to all parties involved as well as the law enforcement community."
The partnership will include co-branding with the I.U.P.A. to increase the union's exposure among the law enforcement community including a Newsletter/Blog Contributor to I.U.P.A. as well as providing an Education Partnership "micro-site" website to link the I.U.P.A. / BC partner updates, news, and upcoming events
The I.U.P.A., originally chartered in 1979,as the only AFL-CIO chartered labor union to exclusively represent law enforcement officers and other support personnel has aggressively pursued educational opportunities for its more than100,000 law enforcement personnel (one out of every four eligible) from line officers up to first line supervisors as well as civilian employees. International President Sam Cabral cited their most recent partnership saying, "We have always recognized that the quickest and best way to progress in a law enforcement career is for an officer to advance their education.  This not only improves their performance in the field, but enhances their prospects for promotion.  We are looking forward to this new and important partnership."
You may have noticed something different… We've completely redesigned our website! This new site was designed to bring a more modern look and feel, improve navigation, and give an overall better experience to you, our students and potential students, whether you're viewing on a computer, tablet or mobile device. We want to offer you a quicker, easier way to find the information you're looking for to help you make the best decision on which school is right for you.
We also wanted to give a more cohesive feel for our Paralegal site with the main Brighton College website. Now you'll have instant access to all of the information you need whether you're interested in our paralegal programs, business programs or allied health programs.
We hope you'll be as excited about our new site as we are. We welcome any feedback that you have so that we can continue to give you the best experience possible!